This year, Lithuania celebrates the 100th anniversary of the restoration of the independence, which is why we have many dates and events that need to be mentioned. One of them is the approval of the national flag.
In 1918, April 25th The Lithuania Council unanimously approved the Lithuanian flag and decided to raise it at the Gediminas Castle Tower in Vilnius, with the permission of the German occupational administration.
Today, on April 25th, members of the Pasvalys District Municipality Council and guests of the meeting gathered in the Municipal Administration Hall. The hall was filled with the members of the Pasvalys mixed choir "Canticum novum" who, together with the participants of the meeting, sang the Lithuanian anthem, thus paying tribute to this particular date.
The flag, symbolizing the citizenship, country, nationality and love for Lithuania to each of us, is an important symbol of the state and it is necessary to respect and properly use it.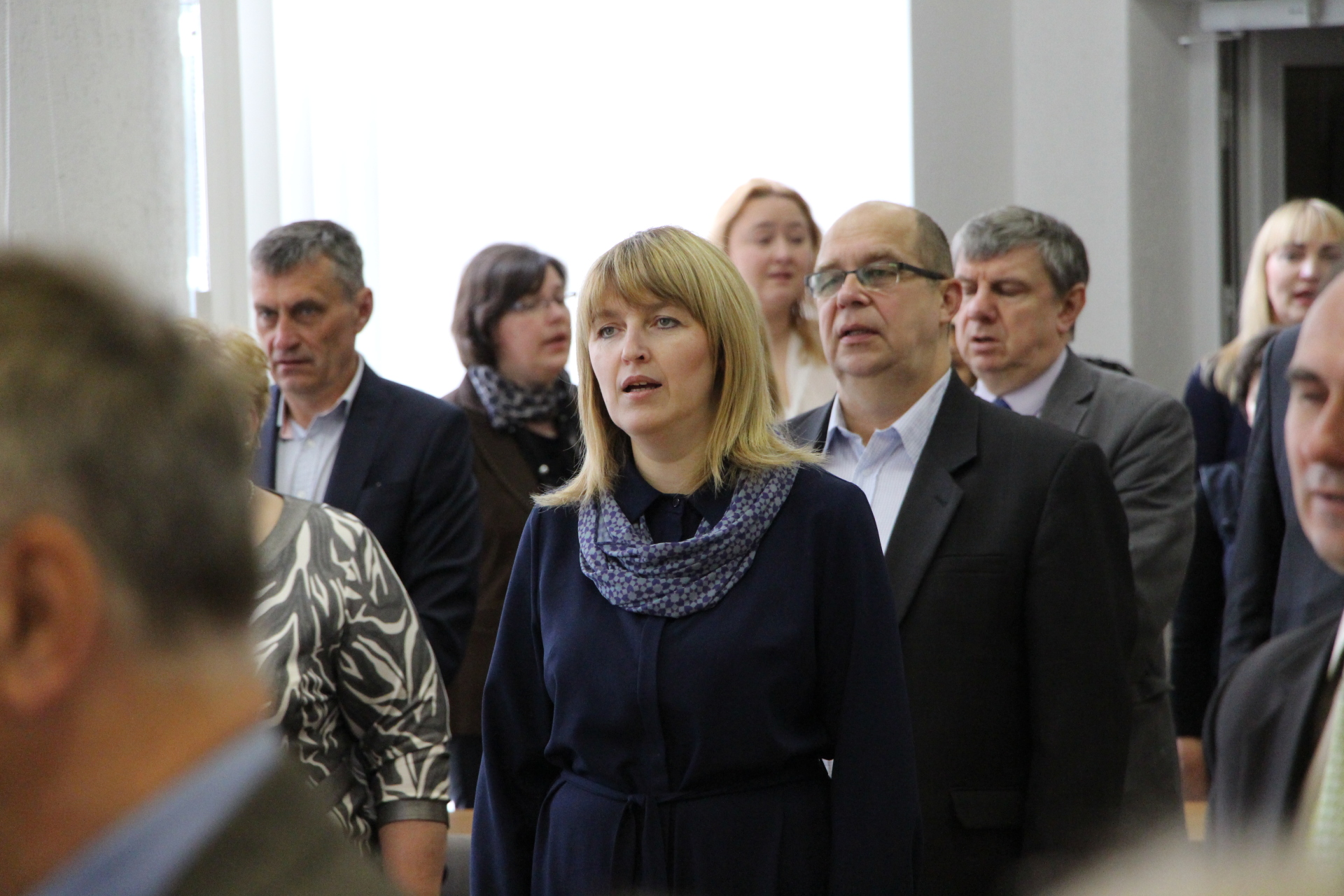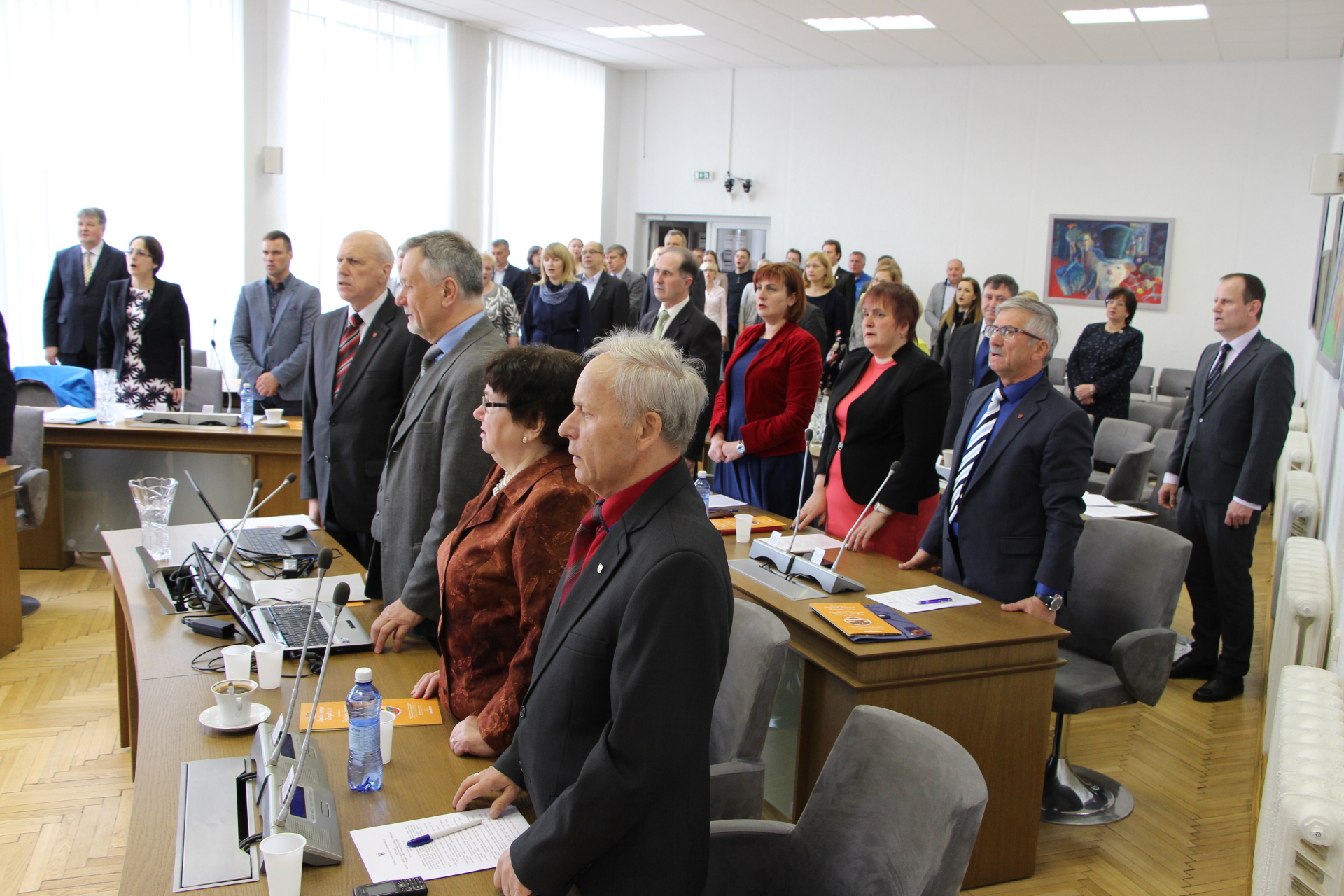 Lithuanian anthem was sung at the beginning of the Council meeting
Photographer - Rūta Grušaitė
Information of the Administration of Pasvalys District Municipality